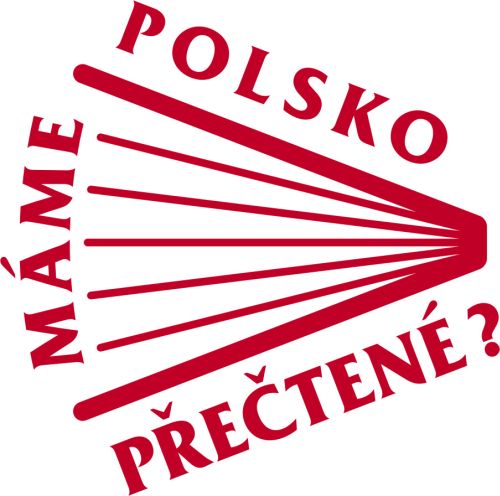 HAVE WE GOT POLAND READ?
Patron of the Polish exposition is Mr Bogdan Zdrojewski, Minister of Culture and National Heritage of the Republic of Poland.
Have you really got Poland read? Come to BookWorld and you'll find out why the Polish-Czech border is the scene of mysterious murders; the cases are solved by Eberhard Mock, the Silesian Philip Marlowe, in the novels of Marek Krajewski. Then there's Olga Tokarczuk – why did she decide to write a detective story? Would you like to know about Andrzej Sapkowski's journey from the Hussite Wars to the mountains of Afghanistan? At BookWorld these questions and many more will be answered by the authors themselves.
And that's just for starters. Beyond our northern border the bald eagle is not the only one reaching for the heights, as members of the younger generation of Poland's prosewriters will convince us. You can meet them in person or in the many translations of their work that will be launched by book and magazine publishers to mark the occasion. These are already available in your favourite bookshop; you can be sure to find them, too, on the Polish stand alongside the most interesting books produced by Poland's publishing houses. Indeed, you can be flicking through them when Eugeniusz Tkaczyszyn-Dycki, new laureate of Poland's prestigious Nike prize for literature, comes down from the firmament of Polish poetry to address his audience.
From Parnassus we descend very, very low – to the fantasy stories of Andrzej Pilipiuk about vampires in the Polish countryside, the dismal backstreets of Silesian mining towns in the works of Wojciech Kuczok, and the darkest recesses of Poland's criminal underworld in the novels of Michał Witkowski.
This is not to say that our programme is for adults only. Quite the contrary, in fact – all of us like to "grow with the book". So don't forget to bring your children with you; they can take a ride on the Dragon of Cracow, make the acquaintance of the Dwarfs of Wrocław and learn about the most famous Polish fairy tales and rhymes. Start reading about Poland and you're in for a great many surprises!
There are many more interesting authors and a wide range of accompanying events – including screenings, exhibitions and discussions – for you to look forward to. You'll find more information at www.polskyinstitut.cz , the website of the Polish Institute.